LIGHTING DESIGN AND INSTALLATION
Residential construction projects, whether new or retrofit, require a reliable, knowledgeable electrical contractor who can assist with designing and installing complicated systems. This keeps a family's most valuable investments safe from electrical and fire hazards. University Electric, Inc., one of the Twin Cities most reliable residential electrical contractors, has all the experience and credentials needed to put your mind at ease and get your residential projects completed.
University Electric – specializes in residential lighting design as well as installation. We will work with you to identify your lighting needs, then create a personalized lighting plan that highlights particular features of your home, ensures adequate light in dark corners, and so much more. At University Electric, we specialize in helping our customers get the absolute best lighting for their space and their lifestyle. From installing decorative sconces and pendant lights to putting in ceiling fan lights and recessed lighting, we have what it takes to create the lighting design of you want And of course, we provide complete, correct installation on all types of light fixtures, ensuring you get both the look and the workmanship you deserve.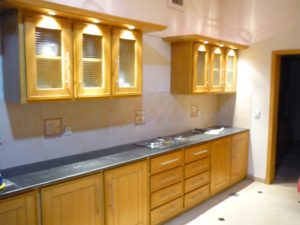 Wiring and Electrical Installations for Residential Remodeling
Whether you're finally upgrading to that dream kitchen or you're concerned about your historic home's old wiring, we can help. We provide a full range of electrical wiring and fixture installation services, and we can even install your new kitchen appliances. From full-scale renovations to light installations and wiring upgrades, we can help. When you want safe electrical workmanship, superior customer service, and gorgeous results, we're your Residential electrician in the Twin Cities for remodeling projects large and small.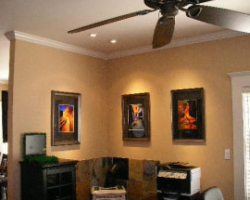 Residential Electrical Repairs
If you're having problems with your switches, outlets, or breakers, it's time to call University Electric. When you're experiencing electrical problems, not only is it annoying and frustrating, it can also be unsafe.
And remember, for electrical installation, maintenance, and repairs of all types, it's best to leave the job safely in the hands of professionals. DIY electrical repair and installation is just too dangerous to risk it: from electrocution to fire hazards to incorrect installation and repairs, your safety and the safety of your family is at stake.
Electrical Panel Upgrade
From flickering lights to breakers that are constantly tripping, older electrical systems may not be up to dealing with the demands of modern appliances and technology. While your home or office's electric system was sufficient when the building was constructed, today's high-tech equipment and appliances use more and more power–and your electrical system simply can't handle the increased demand.
An electrical panel upgrade is your answer for updating your building's electrical system, increasing its ability to handle the power demands of modern technology. These electrical service upgrades may include not only switching out your electric panel but also replacing your meter socket and upgrading the wires between the meter and panel. We also provide breaker panel repairs for systems that have been damaged.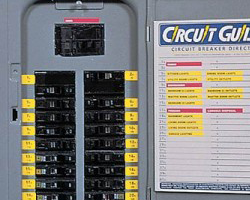 Landscape Lighting Outdoor Power

Whether you're concerned about safety or showing off your home and yard to their full advantage, we can assist with your outdoor lighting and power needs.  University Electric can also assist with power for pools and spa's.
Walkway lights
Accent lighting
Spotlighting
Architectural lighting
Deck and patio lighting
Pools and Spa's
Sports Courts
And more!